Ossu! This is the Dragon Ball section of my website, named after the mountain that Son Goku spent his formative years living on until meeting Bulma at the start of the series. It also served as the place he lived after settling down with Chichi, the home of his sons; granddaughter; and Videl, and eventually the location that his distant ancestor Goku-kun battled Yoma-o in the GT TV Special.

KamiTube
- An imagining of what the fabled KamiTube/GodTube mentioned in Dragon Ball Super by Gowasu and later by Beerus might look like. All screenshots owned by Akira Toriyama and Toei Animation.
Warning: Page does not work well on smaller screens.
---

The Conflagration
- My fiery fanshrine to the almighty Jiren the Grey from Universe 11, who is my favourite fictional character of all time. Updated on 26 June 2021.
---

Château de L'Amour
- My amourous fanshrine to Ribrianne, AKA Brianne de Chateau, the Goddess of Love from Universe 2, serving as my little attempt to spread some love towards the very unfairly maligned character.
---

Dragon Ball AF Super
- A satirical page about Dragon Ball Super, inspired by those goofy 1990s Angelfire/Geocities/Tripod sites about the fake Dragon Ball AF. All screenshots owned by Akira Toriyama and Toei Animation. The gifs are from Geocities sites.
---

Dragon Ball AF Preservation Society
- A digital museum cataloguing as much as possible of the nonexistent Dragon Ball AF series which received so much attention on the comically misinformed 90s western Dragon Ball community.
---

Spacebook
- An imagining of the "Spacebook" site mentioned in the online parody Dragon Ball Z Abridged might look like if it existed in the Dragon Ball Super universe. All screenshots owned by Akira Toriyama and Toei Animation.
---

Zamasu 2020
- A satirical page that envisions what a presidential run by the Dragon Ball Super antagonists Zamasu and Goku Black might look like. Zamasu campaign poster made from screenshot of Zamasu that is owned by Akira Toriyama and Toei Animation.
---

The Price of Justice
- A fairly long fanfiction set a year after the Tournament of Power and based on
an interesting dream I had.
Starring Team Universe 7 from the ToP, Future Jiren/Toppo/Dyspo, a number of returning DBZ villains, and an assortment of brand new characters from Universe 13. First chapter coming soon-ish, hopefully!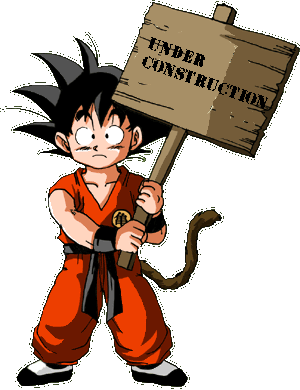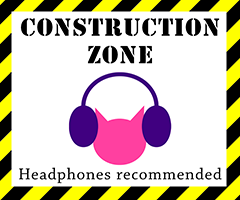 The Chibi Son Goku construction image was created by an unknown author, and lamentably, I cannot find any traces of where it originated from anymore. Nonetheless, I love it and put it here so that it may retain an online presence for at least a while longer. If you know who drew it, please let me know so that I can credit them.